Ricky Goslings-Kanters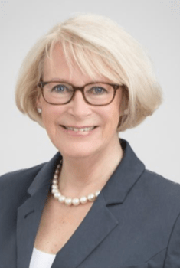 Ricky Goslings-Kanters
Member of the CNE
Dutch – Elect
Resident in Luxembourg since 1969 Extensive knowledge of Luxembourg's culture and socio-political structure with related broad network of connections
Member of the CNE since 2007 and Rapporteur of the "Commission pour les Séniors" since 2017 CNE Delegate for the ALIA
Biography:
Born in The Hague, The Netherlands on the 7th of June 1946
Professional Experience
Baccalaureate; Proficiency in English University of Cambridge
Air Hostess for Air France, KLM and Martinair Holland based in South America and The Netherlands
Political Engagements
Vice-President of the CSV Walferdange
Treasurer of the CSF Walferdange
Board Member of the CSF Centrum
First female foreigner to be elected to join the District Council in 1999
Voluntary Engagements
Co-founder, Treasurer and Board Member (office duties) of the ALD "Association Luxembourgeoise du Diabète" since 1979
Treasurer and Board Member of the "Harmonie G-D Marie-Adelaïde" Walferdange since 1989 Responsible for the organisation of many music camps, courses and concerts involving more than 100 young musicians in the Netherlands, Germany, France, Italy and Luxembourg.
Treasurer and Board Member of the "Frënn vun der ATP" Kehlen since 1997
Auditor and Member of the NHF "Nederlands Handels Forum" since 1997
Treasurer and consultative Board Member of the CIGL Walferdange since 2000
Treasurer of the "Oeuvres Paroissiales" Walferdange since 2005
 
President of the CCCI Walferdange
President of the "Commission de l'égalité des chances et des personnes en situation d'handicap"
President of the "Commission de surveillance des cours de musique" Walferdange
Leisure Interests:
Restoring antiques, upholstering old chairs, sailing and gliding.
My vision for the CNE
Being part of a group of 3 members of the "Commission pour les Séniors" who have been working with great commitment and in close cooperation with ASTI on the project "LOKAL" to create Third Places "Tiers-Lieu", a concept that we have been developing since 2017, has been very a rewarding task in promoting integration.
Third Places are venues welcoming all citizens, from Luxembourg and all other nationalities, from all backgrounds and all age categories, inviting them to feel at home and at ease in this communal environment and inspiring collaboration on all levels by drawing on their life experiences and knowledge base.
We are working towards establishing Third Places in villages, towns and cities across the country. Whilst these Third Places may take different formats, their objective is to promote and encourage integration to the best of our ability through embracing and celebrating our community's differences and harnessing its strengths.
The pandemic has highlighted a real need for Third Places.
The CNE will be a great support in realising this project.